Recently, we got a request from a client for a flower comb. These are small hairpieces best worn in pulled-back hairstyles, so the comb can be tucked into place. Perfect as an accent piece, or main focal point in any outfit! Below you'll find step-by-step instructions on how we created it.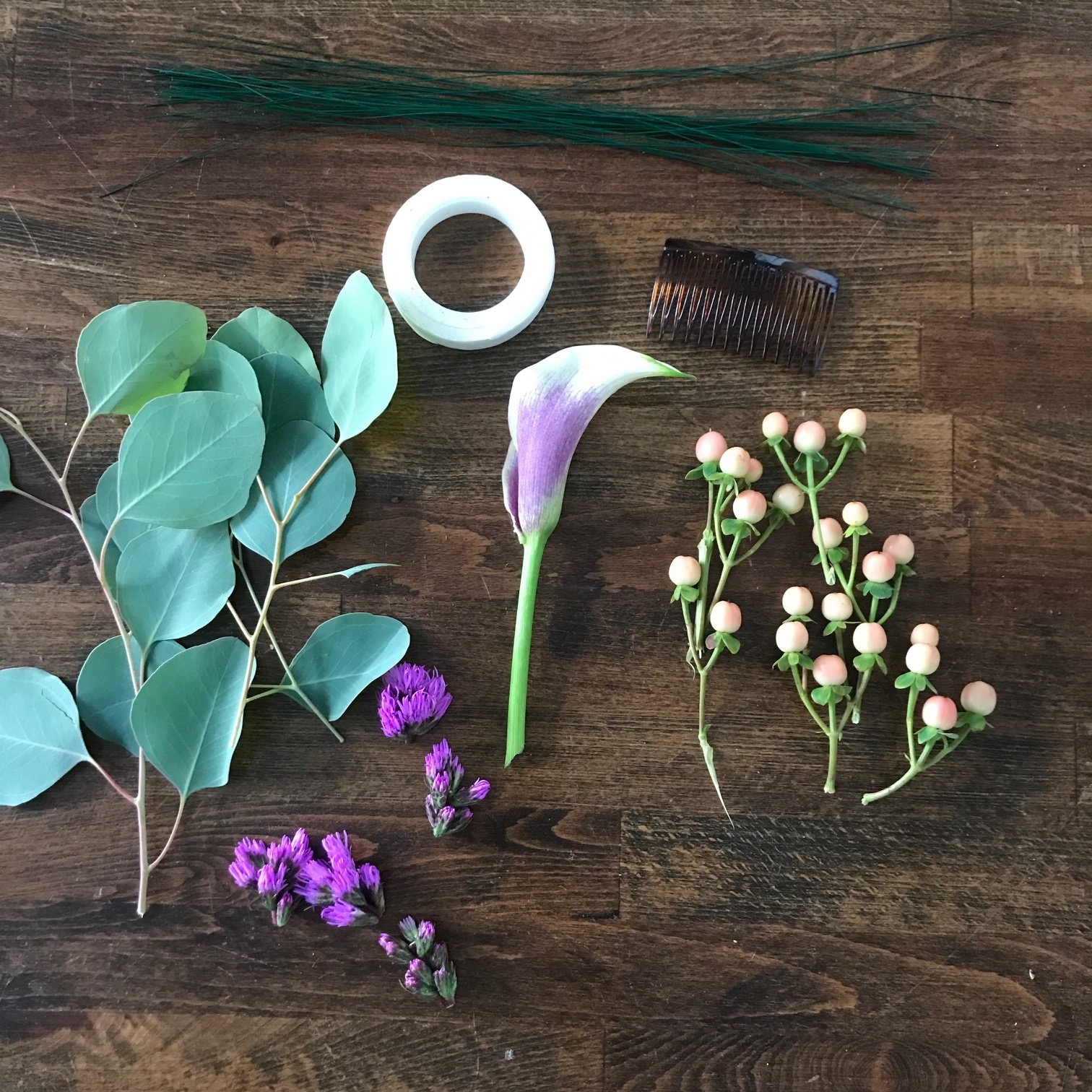 Step 1: Gather components for your comb. Ideally, one focal flower (in this case, the calla lily), a greenery (eucalyptus), and complimenting accents (liatris and hypericum)
Step 2: Using florist wire and floral tape, create a "stem" for each component, breaking them down into smaller pieces.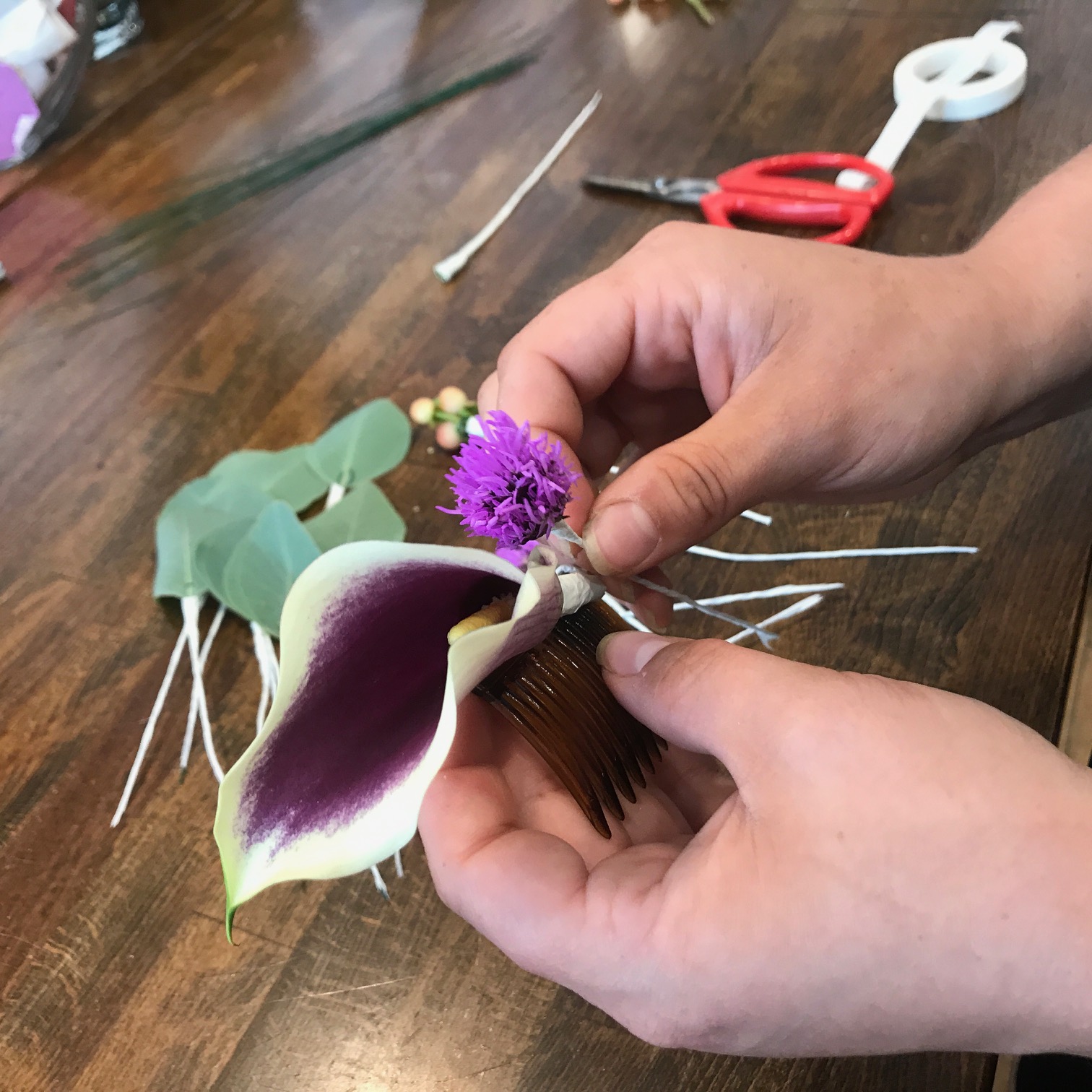 Step 3: Starting with the focal flower, layer the components ontop of one another, using the greenery to create volume. Wrap each "stem" between the teeth of the comb.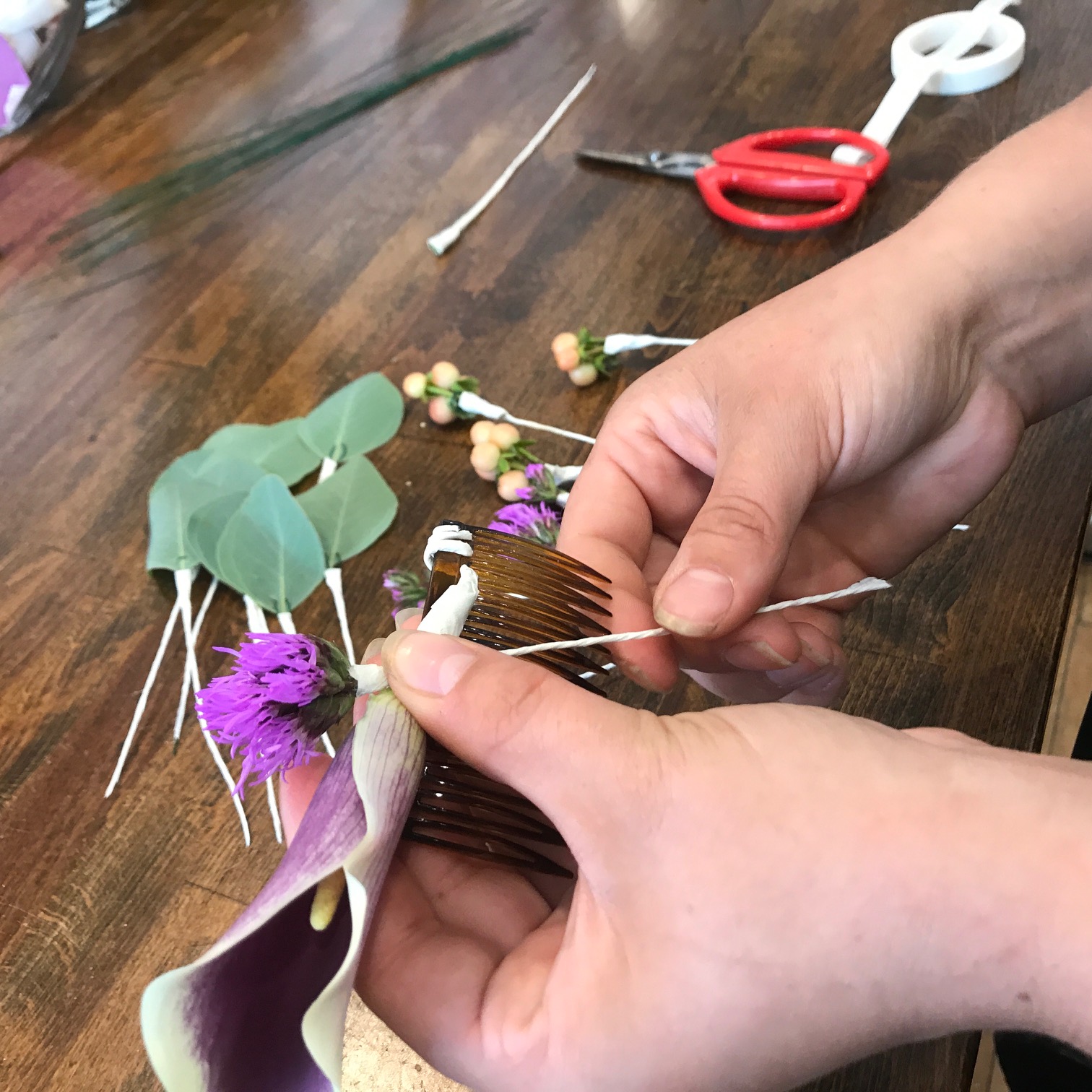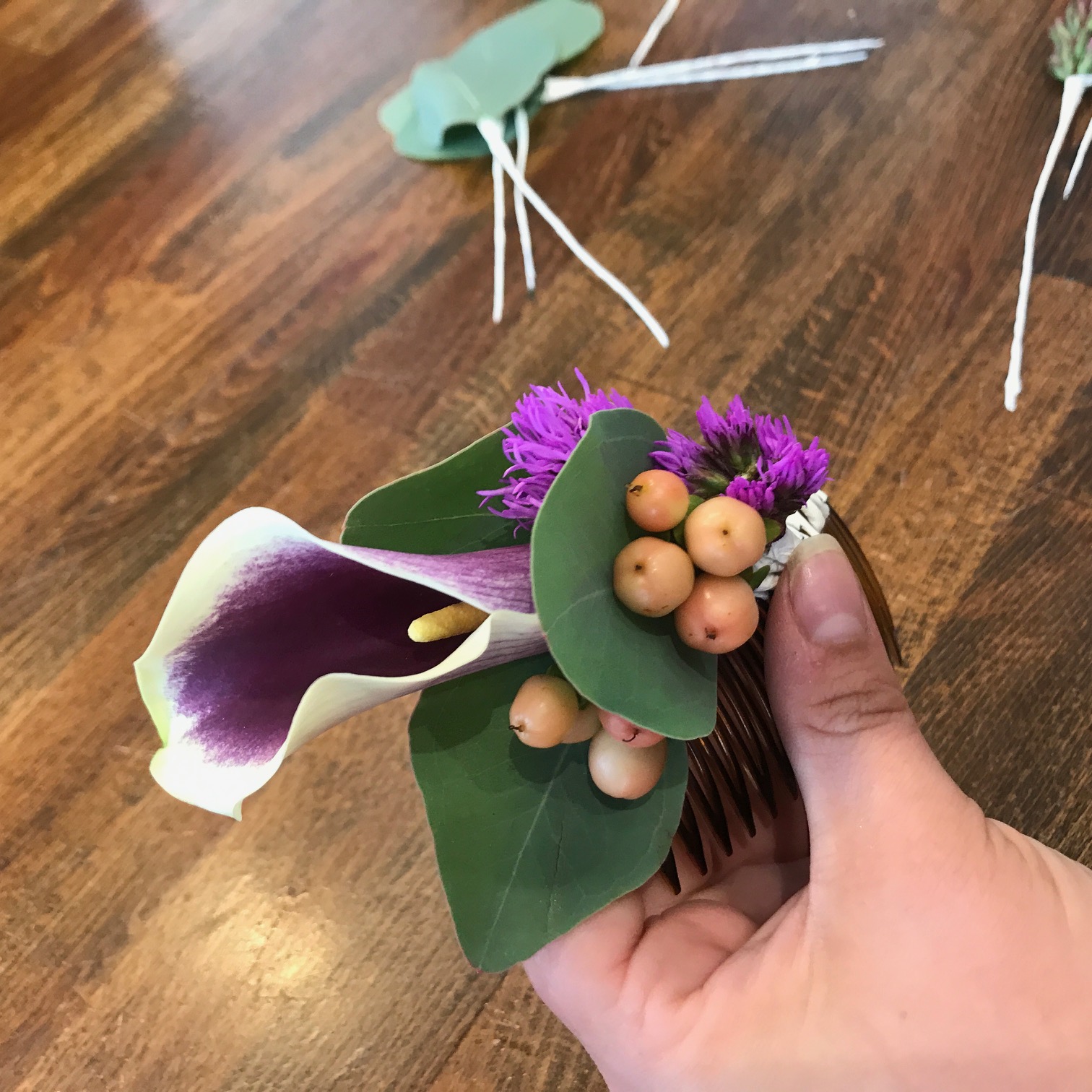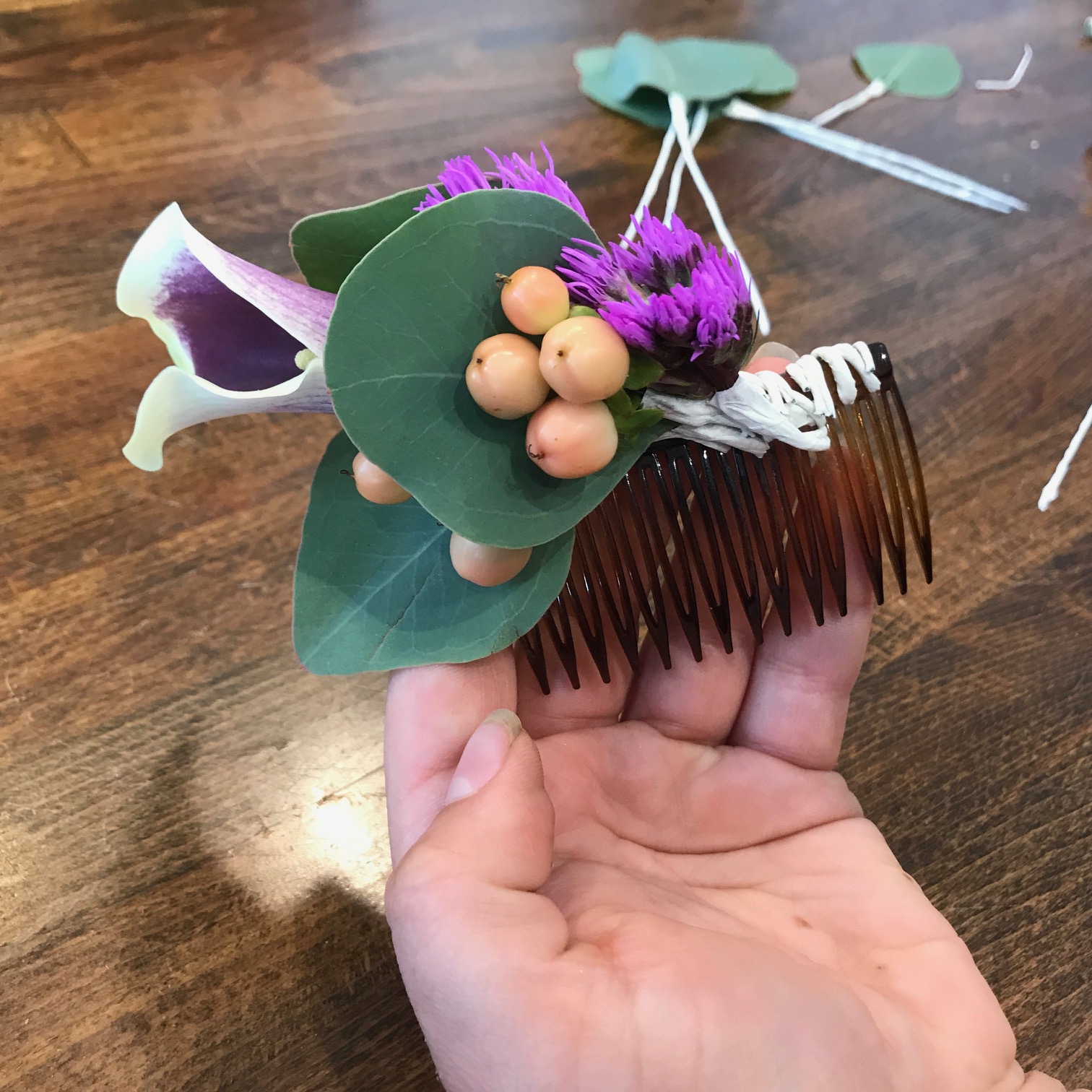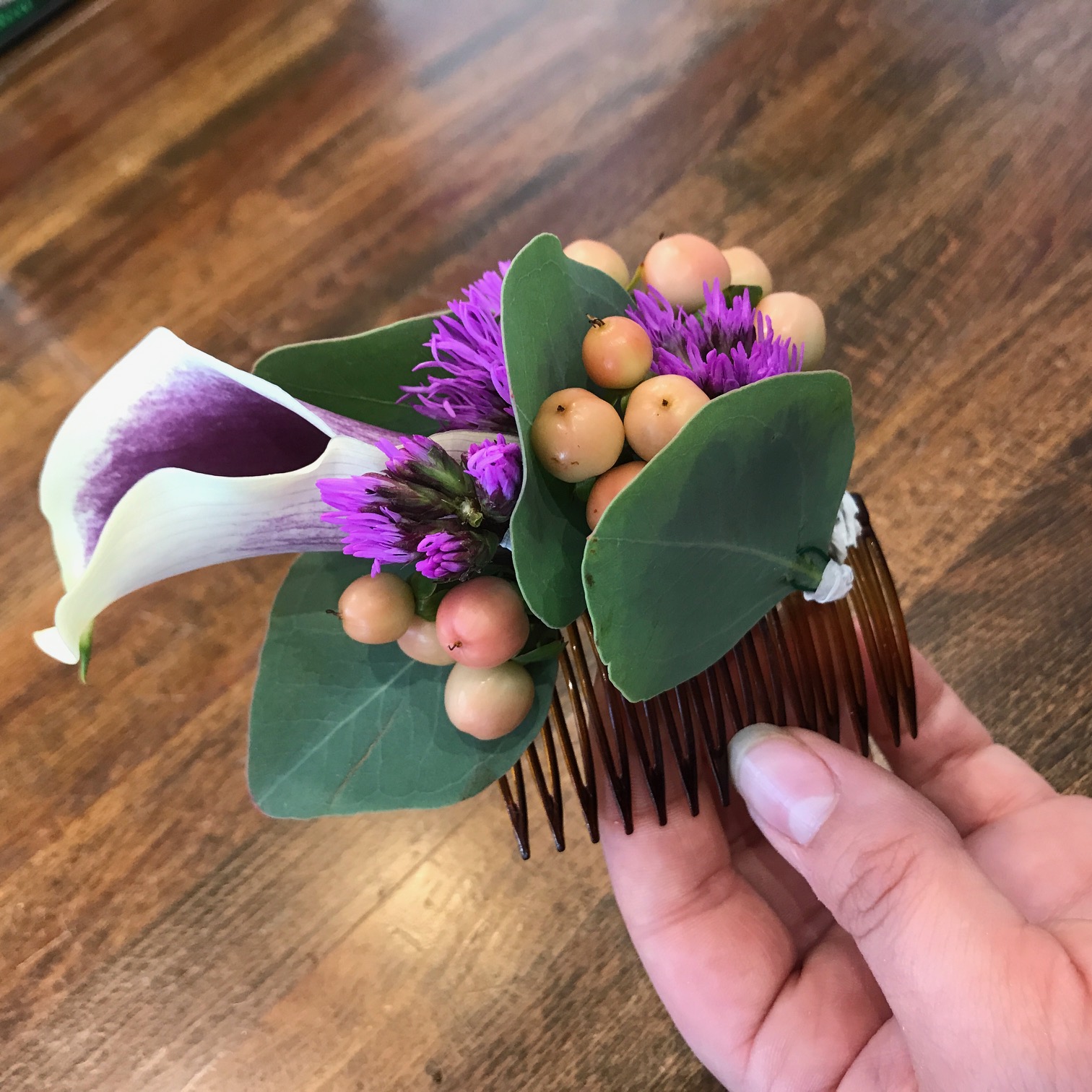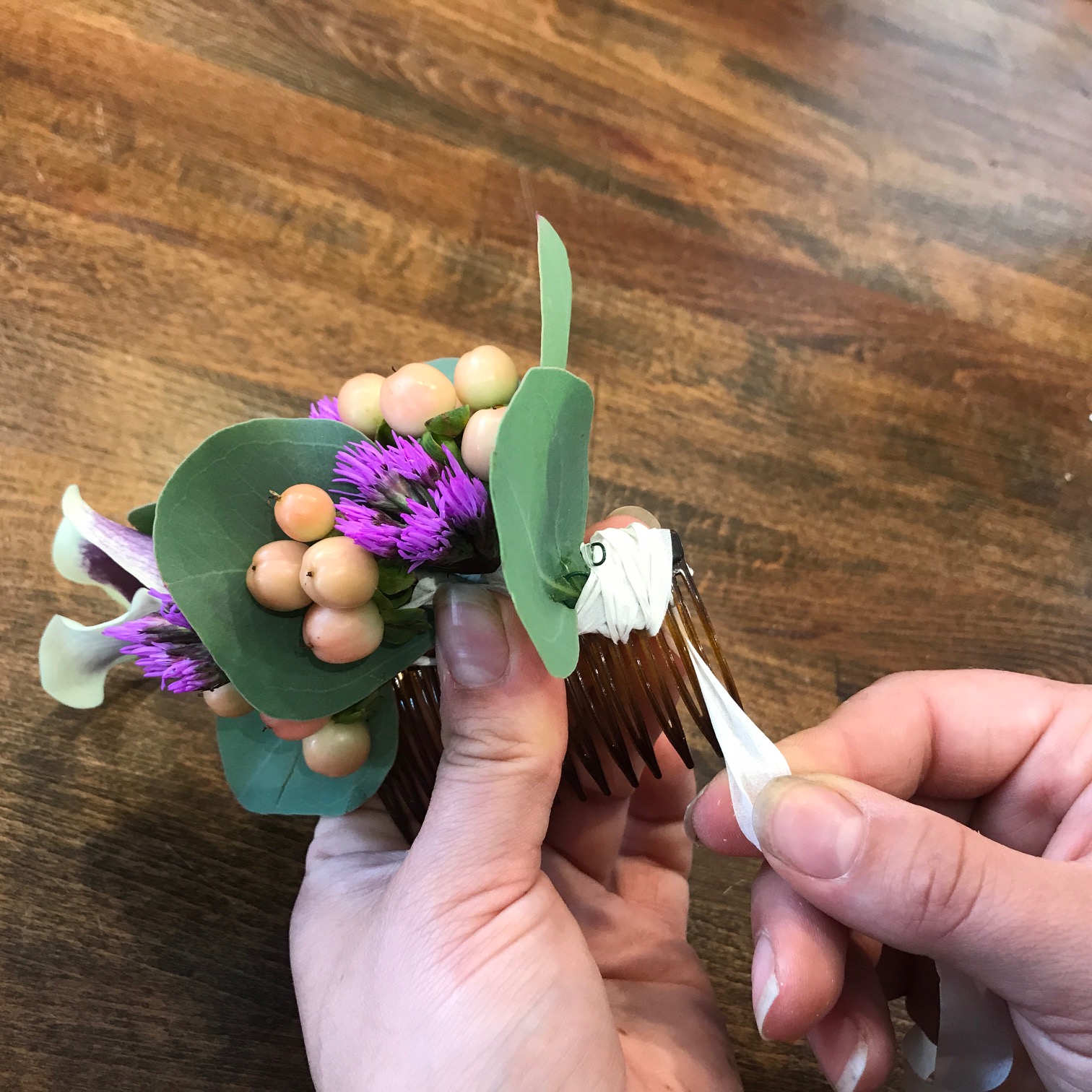 Step 4: Once complete, wrap fresh layer of floral tape to finish it off with a clean look. Use a piece of greenery as the last component to hide the tape.
Step 5: Enjoy your completed comb! Best worn with a pulled back hair style so the comb can be slid in, and can also be more secured with bobby pins!